This MOC is a version of the work 'Mundo interior' by artist Gustavo Torner (Cuenca [Spain], 1925) that can be seen at the Museo de Arte Abstracto Español.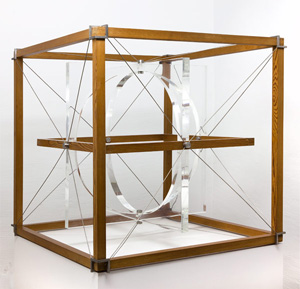 For this MOC I wanted to be faithful to the original work but also make something different.
To achieve the first I had to dig into my part selection in order to get the shape right.
To achieve the second I did not join the exterior part with the interior one, to get a somewhat different meaning for this creation.
This have been a strange MOC to make, so I really hope you like it.